Often times when people are coordinating all the little details for a special event, they either completely forget the chairs or they get hung up on wanting something that is completely out of their budget. McCourt Manufacturing offers a wide variety of chairs from the beautiful Chiavari to the Econolite® plastic folding chair. There are a number of other options as well, including the Custom Color Series 5™ line.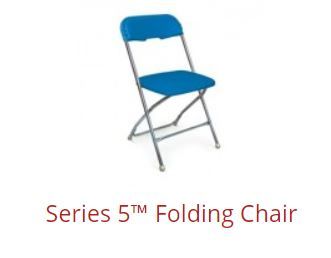 The Series 5™ Folding Chair is a great little chair for all your venue needs. You can customize the color of your preference. The seat and chair back come in 12 colors and the frame comes in eight colors. If you want a versatile chair that will work well for any event, this is your chair. Of those 12 colors, it comes in two shades of white—classic white and bright white. Either of the shades of white is a good choice to offer you and your clients versatility. You can offer your clients a few ways to dress them up. Here are a couple of ideas:
A simple double-faced satin ribbon can really dress up a white folding chair. This is an easy and cost-effective way to add a little something special to the chair.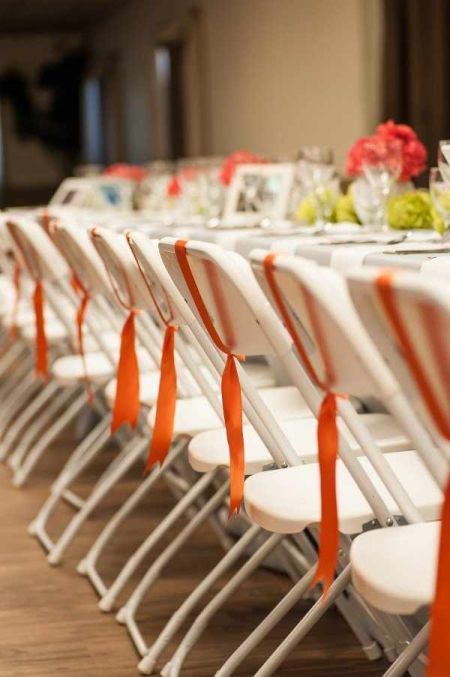 Photo credit:  Wedding Wire
A greenery garland will create a unified-row and give the chairs a whole other look like the picture below. This would be especially beautiful for a wedding.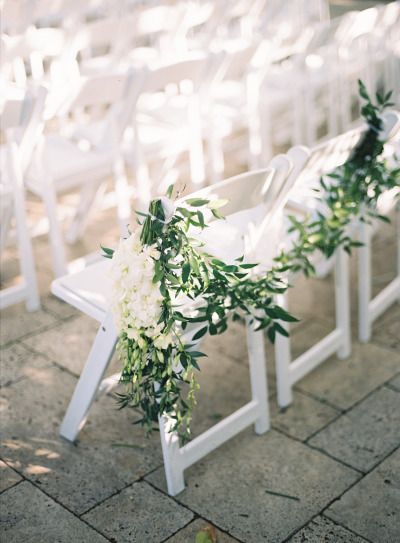 Photo credit: Style Me Pretty
You can also add a garland on each individual chair like this from this Rustic Wedding Chic.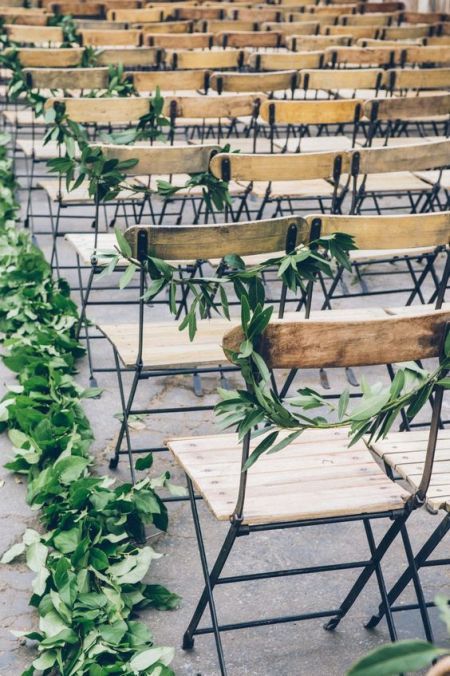 Photo credit:  Rustic Wedding Chic
Greenery that works well for décor is Italian Ruscus...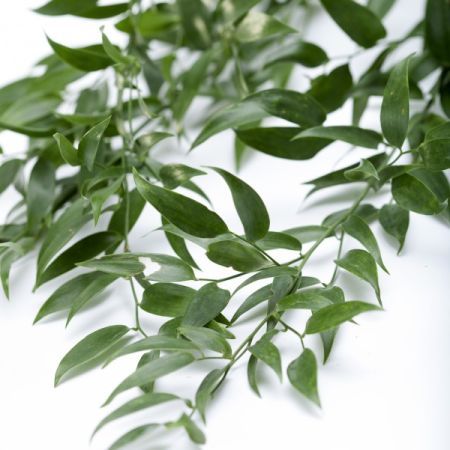 ...or seeded eucalyptus.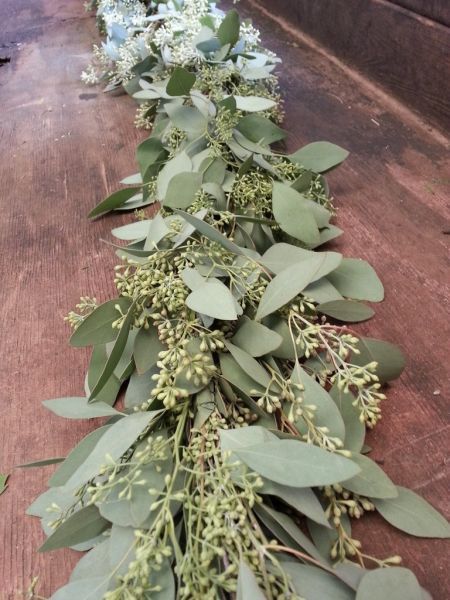 Both are easy to work with and aren't high maintenance as they will hold up without water allowing them to be used several hours before the event.
Still undecided about this chair? Here are a few more features to help convince you. McCourt Manufacturing is the only US manufacturer of the stackable folding chair. The chairs are lightweight, as each chair weighs less than seven pounds, sturdy, and offer low pricing. The chairs are weather-resistant, so they are perfect for outdoor events.
To learn more about the Series 5™ chairs contact McCourt Manufacturing to see how these chairs can add more value to your business.