With a craze for food trucks, warm tones, and wood accents, seating in the restaurant industry is undergoing its own renaissance. The attention to detail and comfort has changed; unique designs, whether minimal or romantic, are in fashion -- especially when the seating is multipurpose. Stationary seating is classic, but in the world of technology, the idea of permanence feels a bit hampering.
Many areas where food trucks and cafe lights glint becomingly, and free Wifi abounds, provide seating. Customers can sit and enjoy the weather, and their tacos or sushi, while eyeing the pie food truck as well. A good mix of natural elements in tables, chairs, and benches, still plays toward the organic feel of eating outside, while interesting plastic or metallic chairs are easy to clean and move around in the space. 
Plenty of McCourt products hold up in the elements and provide a unique design to an outside space. Our folding chairs are durable .The special design gives them a unique look, but also covers the important aspects of wear and storage. Some of the designs, like our metallic bistro chair, are perfect for the food truck with bar seating and have the added bonus of stacking nicely when it's time to shut down the kitchen and close up the windows.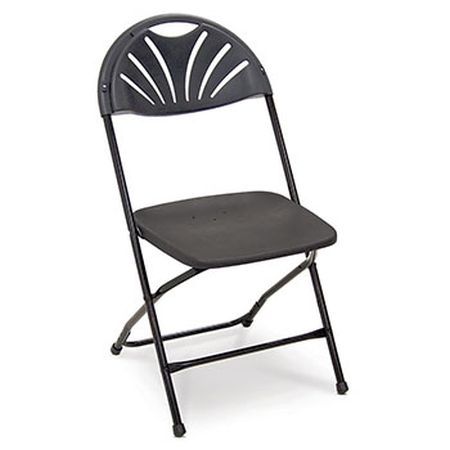 Food truck areas are not the only places where customers want to feel they can spread out or huddle up for their eating experience. Coffee shops and and a variety of eateries make use of moveable seating. Bold, quirky, or elegant upholstered seating is often mixed with a natural element in tables. Exposed wood grains and unique seating pair nicely with a pattern on stationary seating.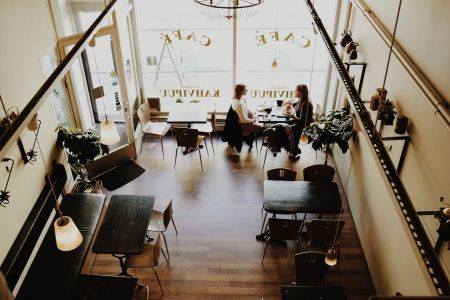 McCourt offers the elegant and the retro for any mix of these latest trends. From metallic color options, to the popular crystalline allure of our Illusion chair, we have a style to suit restaurants and cafes, while satisfying the needs of the customer to feel at home enough to move their seating as they see fit.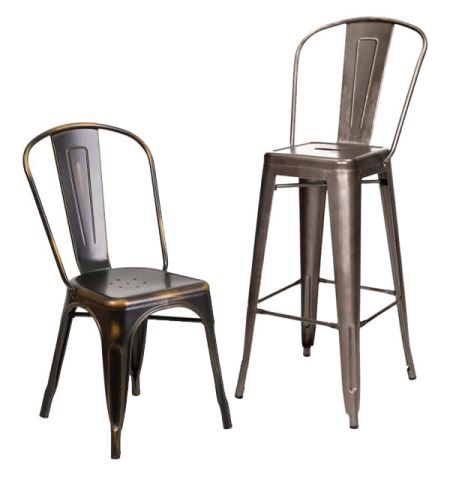 Trends change. The desire for authentic experience, good food, and a comfortable place to sit does not. Venturing out into the food business has plenty of stress: budgets, suppliers, organic, vegan. Upgrading or rebooting has its own demands. Seating should be the fun aspect of the responsibility involved with owning and maintaining a business. Browse our catalog, click around on the website, email us, or call and find out what we at McCourt have to offer! We can help you find the perfect seating for your unique establishment, and you can focus on carving out your place in the restaurant industry.