Party rental companies looking to stay current can follow many of the same trends occurring in the restaurant business. That statement probably sounds a little odd, but the wood and natural elements, as well as metallic, rustic, and upscale, found in the decor in new restaurants is becoming just as popular for parties and events.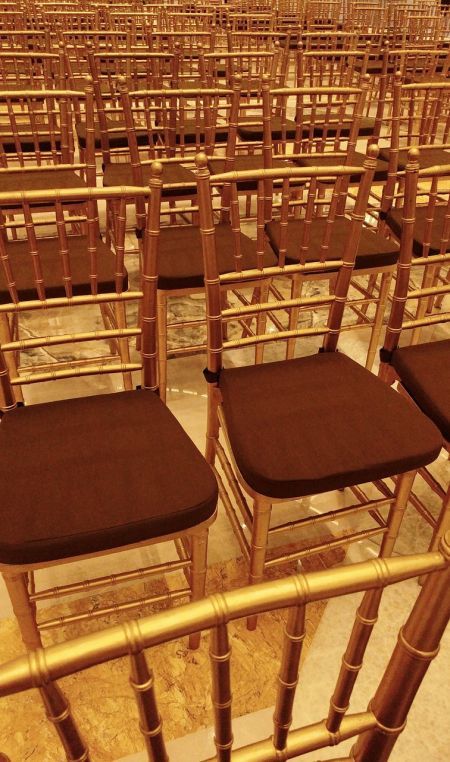 Many people renting furniture and tables for parties are looking to satisfy an overall vision or experience. Trending with customers for 2018 is the feeling of something natural, sleek, warm, and chic. Wood, jewel tones, elegant finishes, and rustic feels are part of the new reality customers are seeking for their parties, and for their eating establishments.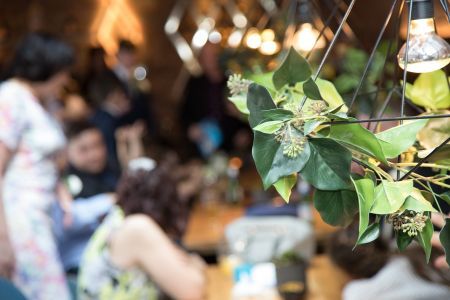 How does McCourt Manufacturing measure in this ability to provide options for party rental companies? 
We've got this. 
By pairing the McCourt Chiavari chair in gold or white, with the warm wood tones of our portable dance floor; or our rustic, metallic chairs by Tolix next to the equally rustic feel of a farm table littered with votive candles in Mason jars; by placing McCourt Chiavari Illusion chairs around jewel tone tablecloths and gold accents, next to the charcoal grey of our Sterling Ash dance floor: we know how to complete an overall theme. The possibilities of meeting any of the trends really are endless. For every product, there are different colors, even height options. Our floor comes in colors perfect for fitting any combination of the trending themes: Kensington Maple, Wild Cherry, Boardwalk Oak, Asian Night, Windswept Bronze, Sterling Ash, Black, and White. The chairs come in classic colors, as well as different metallic finishes.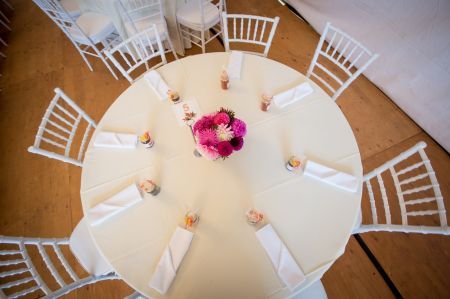 Practical solutions:The elegant chairs stack for easy storage and our tables can be transported with a hanging slot or EvenTrux system. Even the Ovation portable dance floor is easy to assemble and store.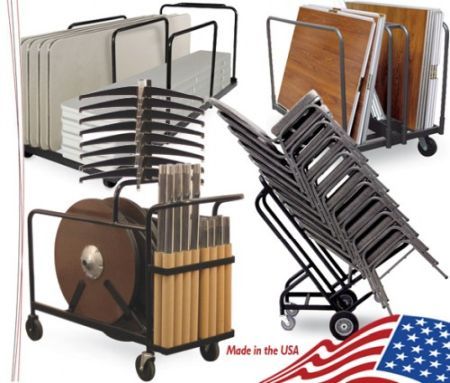 Whatever experience your customer desires to meet, McCourt has products to match the need. The range and durability of every product is designed for practicality and uniqueness of design.
 Stay on trend with all that 2018 has to offer in design and product rental by browsing our catalog. When you find the right combination, contact us to discuss pricing and quantity. McCourt knows events. Let us help you select exactly what you need for a worthwhile investment. Give your customers the event they will love to remember.