Details

Written by

Glenda Wise
The season of love is upon us and soon weddings will be abounding in the spring and summer months. Brides and grooms are making venue and rental reservations as we speak. Most couples have a general theme and/or color combination in mind; however, they like to get input from an expert in the business such as someone like you. As the expert, it is important to keep up with trending colors. Most color schemes and color combinations are a result of the PANTONE Color of the Year. The 2019 color of the year chosen by PANTONE is number 16-1546 Living Coral. Their website describes it as "an animating and life-affirming color hue with a golden undertone that energizes and enlivens with a softer edge."
PANTONE goes on to describe the color as "representing the fusion of modern life", because it is a nurturing color that appears naturally in nature, in response to the inundation of digital technology and social media. This color is said to welcome and encourage lighthearted activity, because we are seeking real and authentic, immersive experiences. Leatrice Eiserman, executive director of The PANTONE Color Institute, says that Living Coral captures consumers' desires that crave human interaction and social connection. That is a very detailed way to describe a color, but, honestly, it is all true. When one views the color, it does offer some sense of peace and playfulness.
While the color is a mellow shade of orange, it can be difficult for brides to envision how to use it in their weddings. There are various ways to utilize the color in a wedding color scheme, such as:
Something in the blue family will make the color really stand out. Think of coral reefs and the beautiful turquoise waters of the ocean or a blue sky and sunset.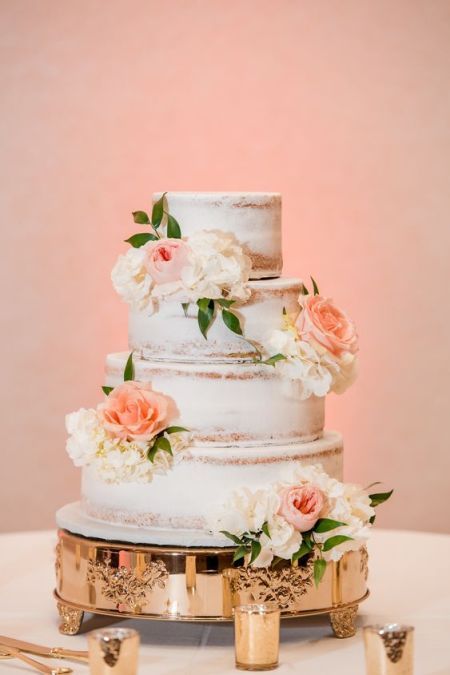 Photo Credit:  Jaimie Reinhart Photography
Living Coral is a nice, natural pop of color when used with a neutral color palette of creams, whites and/or greys.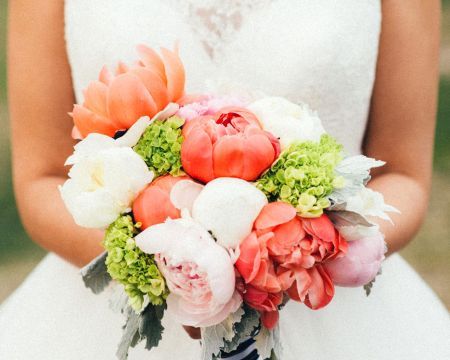 Photo Credit:  Macramos Photography
This color also works well with shades of greens such as a honeydew hue or sage and soft pinks.
Flower suggestions in the Living Coral color family are: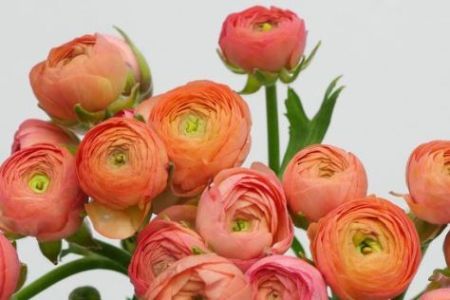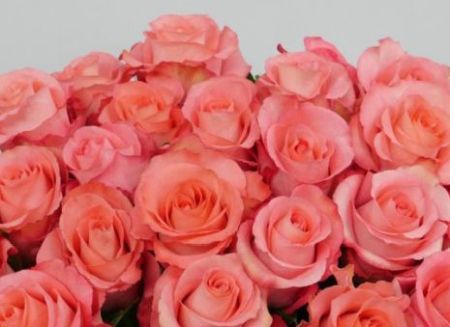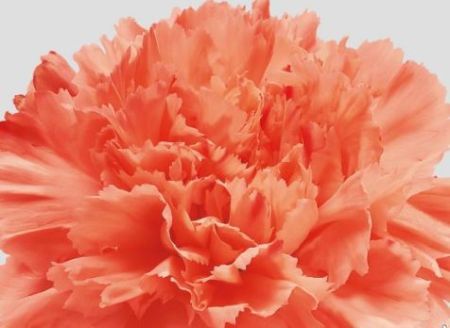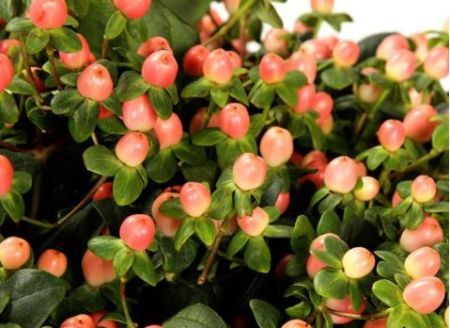 Coco Yoko Hypericum Berries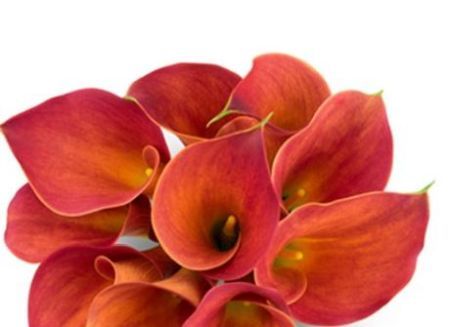 Orange Sunset Mini Calla Lilies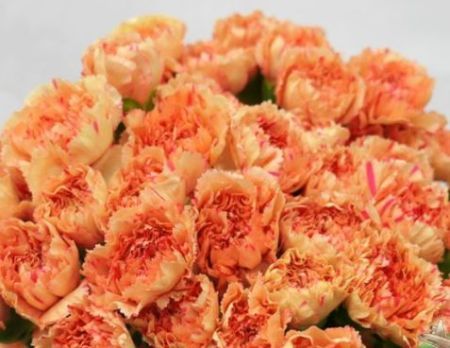 Engaged couples will appreciate your help and expertise in putting your business ahead of the competition. Call McCourt Manufacturing today to let our experts help you. If you are in the Anaheim area, come see us February 17-20 at the American Rental Associations' annual convention and trade show.