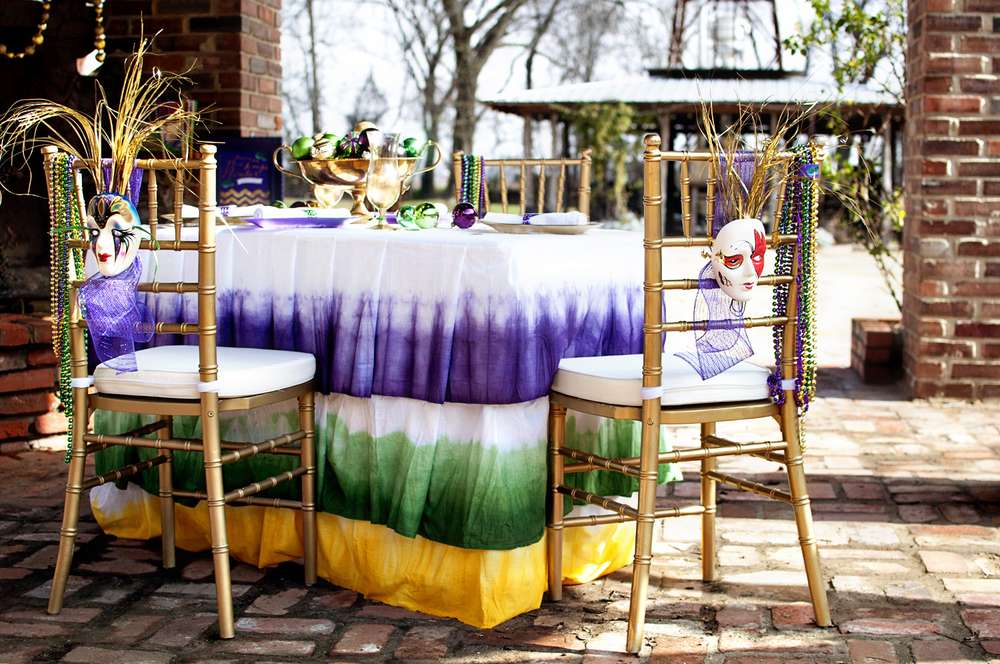 Details

Written by

Grayson Wise
I love Mardi Gras with a burning passion in my soul. I once lived in Florida when I was a young kid, and it was a HUGE deal down there. I remember coming from school down to the town's parade with my decorated bead-catching bag and just getting so excited to get as many beads and candy I possibly could. I will say, however, that this was also when I figured out I never wanted to eat a moon pie ever again! They hand these out like they are going out of style at Mardi Gras parades. I ate so many one year I definitely could never eat another one… it haunts me to this day, and I was 5 years old when this happened.
Anyways, I found this awesome Mardi Gras table set up the other day, and it inspired me to write this blog post. I have written about the Chiavari Stacking Chair before, but I just wanted to show you guys how perfect and versatile it is for all sorts of parties. However, I think the gold or white version of this chair is more than perfectly perfect for a Mardi Gras dinner party! It gives the right amount of sophistication and flair without being too showy and fussy if you know what I mean.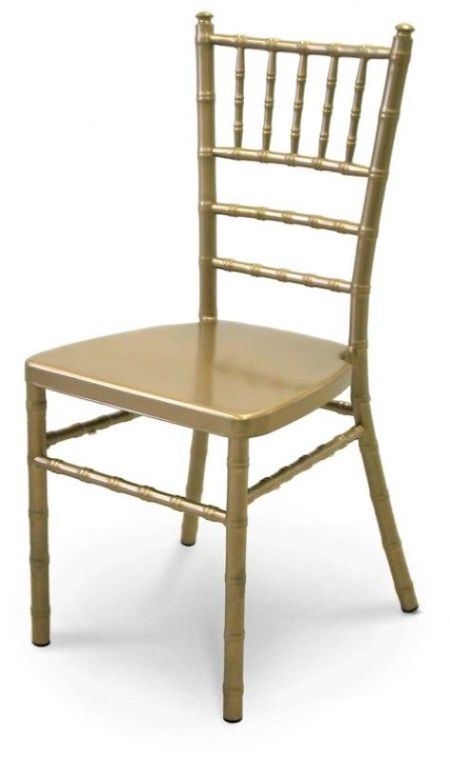 Just look at that first picture above, and you can see the swanky chair in perfect use! It is a good way to get that New Orleans vibe without spending a fortune on vintage chairs or expensive rentals. Our Chiavari Stacking Chair is made for you and your parties, and it is super attainable. The chairs are made with high-quality aluminum tubing and have been static load tested to 1000 lbs. Unbreakable? Pretty much.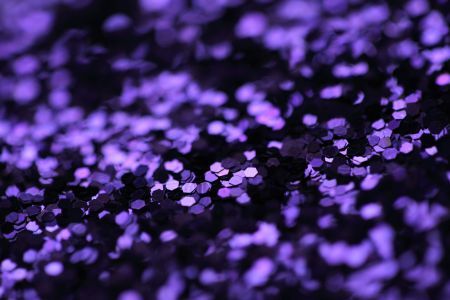 The chairs are also lightweight, easy to store, and made for all kinds of party and event use. Don't miss the chance to get these in before Mardi Gras rolls around next month. This is the one, true chair made for Mardi Gras parties.