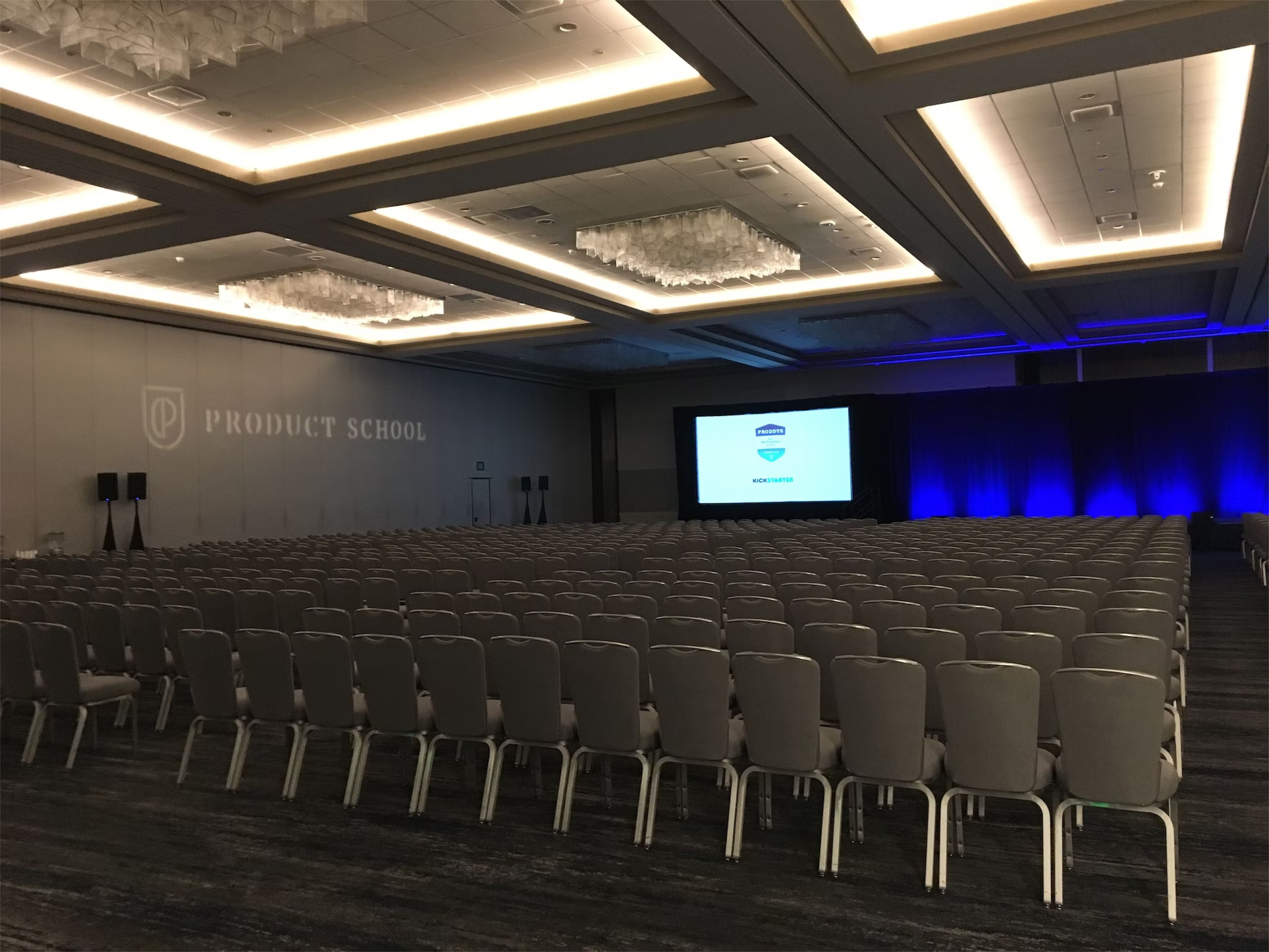 If you host events in large centers, whether it be a conference center, company dinner, wedding, or other such matter, the hardest thing to get together are the chairs. These large scale events require tons of seating, and sometimes it feels impossible on how to properly get all of the chairs to the event without breaking your back or running out of time.
So, what can we do about that?
The first answer might be to just get some nice foldable chairs that are easy to store and carry a (relatively) good amount of them at a time.
My answer: NO!
That is absolutely making the work way harder for you! Foldable chairs are a great idea, and I highly recommend using them for storage purposes, however there is another reason to!
You can fit tons of foldable chairs on our Chair Truck!
You are able to safely and securely stack lots of chairs on the classic Chair Truck. There is no reason or chance of breaking your back with this chair truck because it is efficient and trustworthy.
You'll use this once and realize how much you have been missing out on! The mobility of these large wheels is unmatched, and it will provide such ease with movement that you will surely be impressed.
This is the most efficient and easiest way to transfer chairs to and fro the storage area to the event location. Combined with our Gala Resin Folding Chairs, Econolite Plastic Folding Chairs, or even the Series 5 Folding Chairs, you are going to get the best results with the most chairs able to be transported on the chair truck.
No matter which chairs you choose, make your life easier for all these large events you host! Why do extra work when the Chair Truck has you covered from loading to unloading and setting up a killer event.