Are you looking for a fresh new way to jazz up the standard buffet set-up for your venue? Specialty interactive cocktail and food stations are a cool and hip way to offer your guests the opportunity to customize drinks and food. What better time to try it out than the holidays? These interactive stations can be amped up with a bit of holiday sparkle and cheer to set that festive tone. In addition to McCourt's many options in the regular table line-up, there are two other products that will make your event stand out from the rest—the ProRent™ Plywood Serpentine Bar and the Little Chiller™ Table.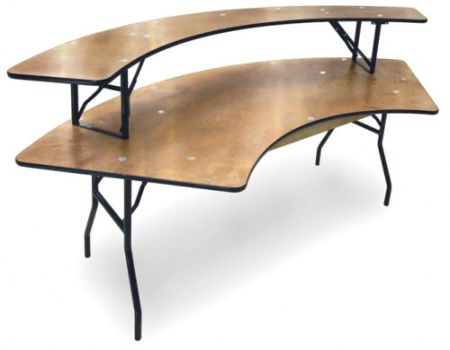 The ProRent™ Plywood Serpentine Portable Bar is slightly curved and is two-tiered offering you more options for spectacular food placement. Displaying food at varying heights is more appealing to the eye, thus, drawing guests into the station and it allows better use of precious table space. This table is perfect for the starring dishes and offering a nice variety of desserts.
The Little Chiller™ Table is the perfect offering an excellent option for serving up a delectable seafood platter. Options for a cold seafood buffet are grilled or poached shrimp served with a cocktail dipping sauce or poached salmon served with cream cheese and crackers. A seafood salad is also a nice addition for guests. The Little Chiller™ Table allows you keep food-borne bacteria at bay by keeping everything chilled on ice throughout the evening. If you are offering other cold options such as non-seafood pastas and salads, it is a good idea to use two chiller tables to keep the seafood away from guests that may have a shellfish allergy.
Here are other fun ideas for specialty interactive stations to wow your guests: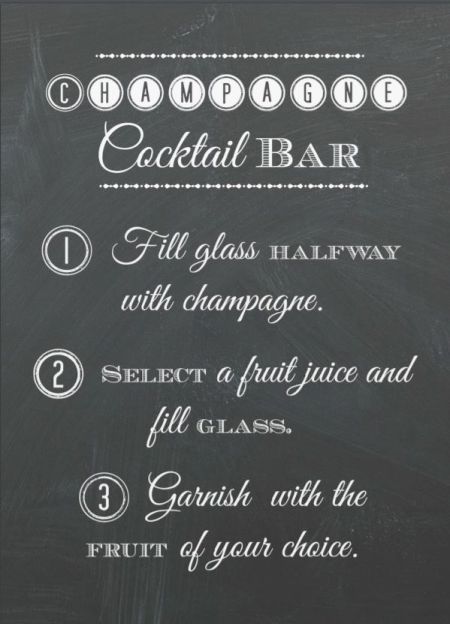 Photo credit:  Magnolia Lane
Bubbly Bar's are easy to set-up, yet give your event a sophisticated feel. All that is needed is champagne, fruit juice and a fruit garnish selection.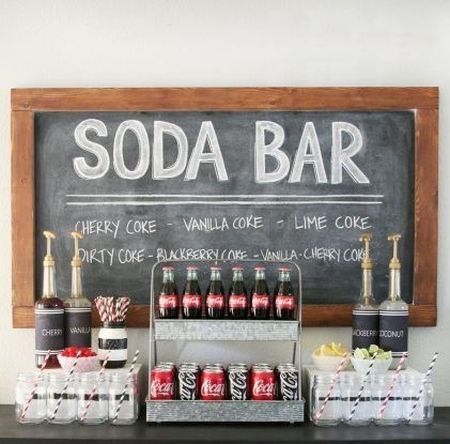 Photo credit: The Crafty Sparrow
The Soda Bar is for both the young and old. It is fun and gives a non-alcoholic option for guests. This set-up for www.craftysparrow.com is a fun set-up that will delight any guest.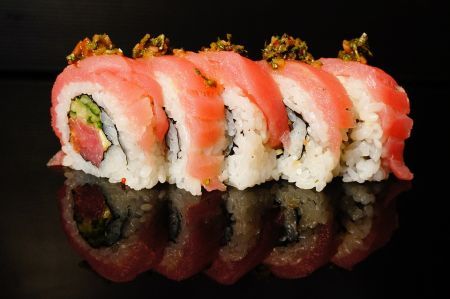 Sushi Bars are a perfect food selection for the Little Chiller™ Table.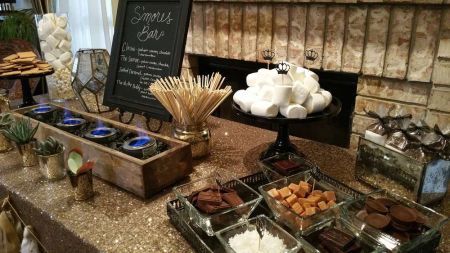 Photo credit: Catch My Party
Another fun option to bring out the kid in every guest is a S'mores Bar. This fantastic set-up from www.catchmyparty.com will win over any guest.
The options are limitless when setting up interactive food and beverage stations. Let your guests see your creative side while seeing your hip and chic side. And give McCourt Manufacturing a call at 479-783-2593 or 800-333-2687 today!