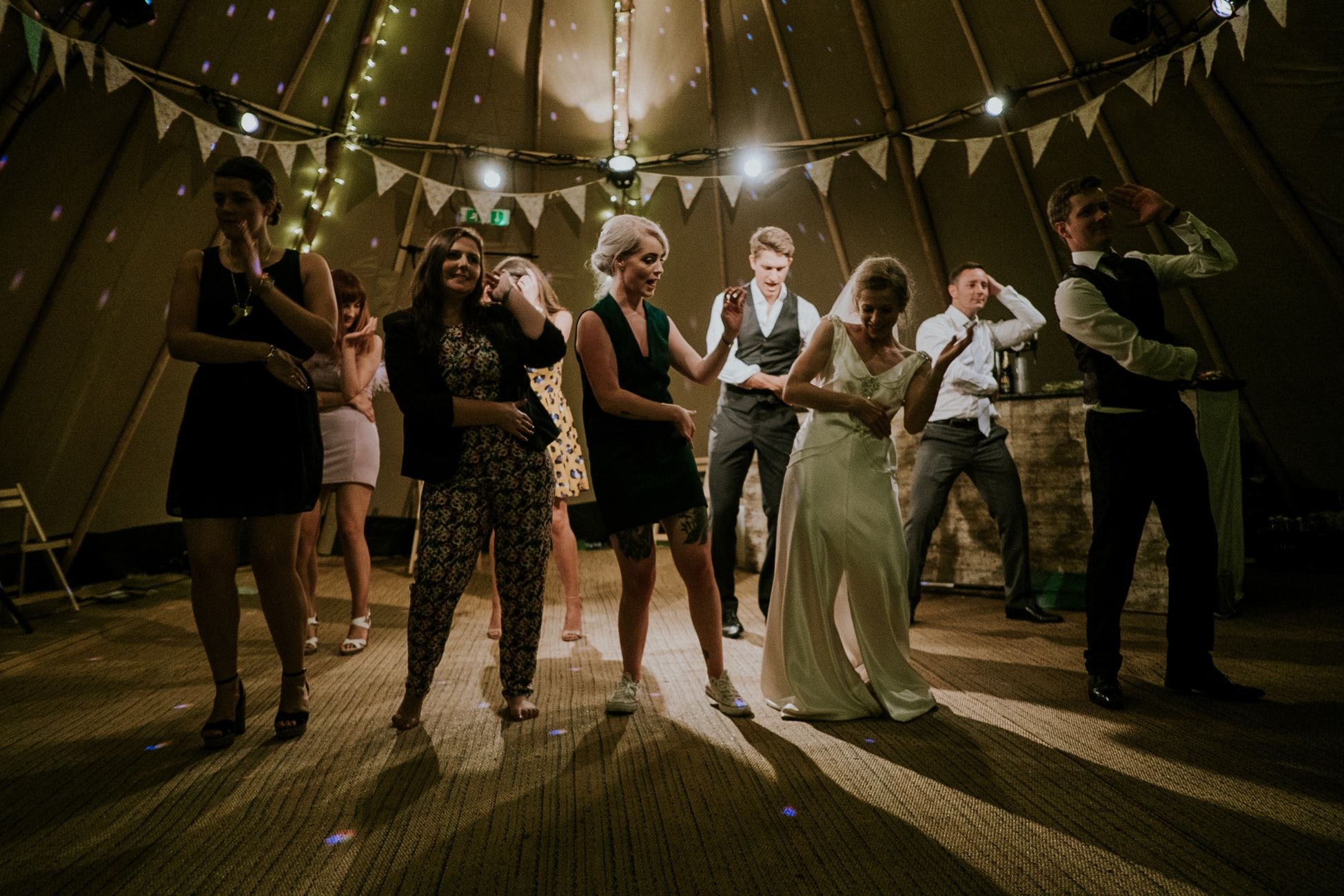 Details

Written by

Glenda Wise
It's not a party without a dance floor! Have you ever been to an event where there really wasn't a designated dance floor? It seems like it's hard to get the party started even with a great DJ or band. When people attend an event and have a great time, it stays with them. Whether your clients are wedding couples, fundraising organizations, corporations and everything in between, they want their guests to have a memorable and fun time and that starts with good music and a great dance floor. McCourt Manufacturing has the answer, the Ovation™ Portable Dance Floor. Adding this dance floor to your line-up is sure to become a popular rental item.
This dance floor is solidly crafted and will stand up to the wear of tear of normal rental use of guests dancing the night away as it is designed to hold up to high heels. It is slip-resistant and sturdy. The surface is constructed of premium luxury vinyl bonded to the core with environmentally compatible commercial-grade adhesive. The vinyl surface makes it virtually maintenance-free and easy to clean. The ribbed aluminum edging features an 11-degree slope for no-slip easy access for guests to get out there and boogie the night away. This floor is versatile enough to fit any size space, whether your event pace is large or small and you can even take it outdoors.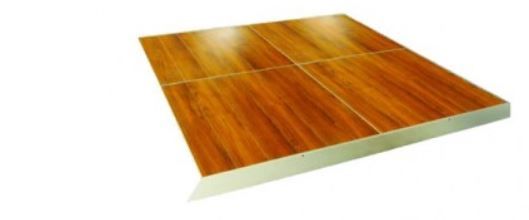 The Ovation™ Portable Dance Floor is designed to go down easily and quickly. Check out the video to see just how easy it is for any of your employees to install.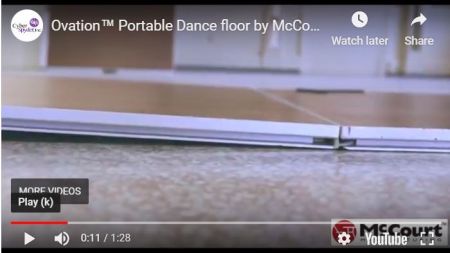 The dance floor comes in nine different finishes to match all venue spaces. The variety of colors range from Wild Cherry to Green Tigris.

Short on storage space? No problem. As you can see from the video, the Ovation™ Portable Dance Floor is made up of 3' x 3' panels that are easy to handle and easy to transport. If you want to make transporting a bit easier, McCourt's exclusive dance floor EVENTux™ will make transporting a breeze.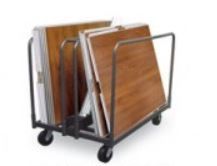 If you are ready to get the party started, call McCourt Manufacturing today at 479-783-2593 to get your Ovation™ Portable Dance Floor ordered.