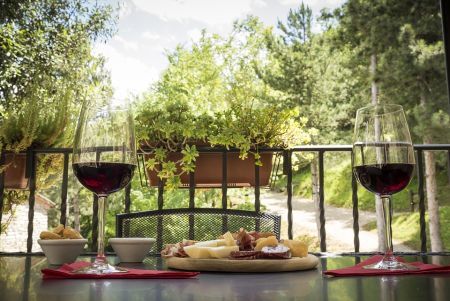 The warmer evenings bring about patio season. The season often brings in more customers to enjoy the great weather. Customers tend to want to hang around a little longer enjoying a relaxing evening with friends, which means large groups of restaurant or bar-goers. While you enjoy the increase in customers, it can create a problem with seating. McCourt Manufacturing has the answer to your dilemma by offering two styles of tables and nine styles of chairs suitable for outdoor use.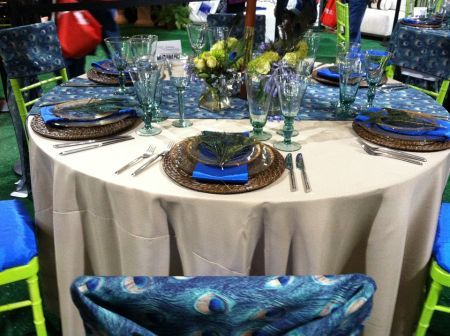 The Commercialite® Table comes in two styles that work beautifully for patio use. The banquet style comes in four sizes and the round comes in two sizes. The table is extremely durable and easy to clean due to the plastic top. The tables cover beautifully with linens and accept ¾" skirting clips. The tables store and transport easily with the folding legs and simple design.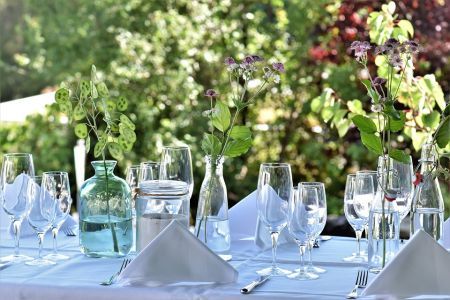 The Econolite® Plastic Folding Table is a low-cost option to keep your budget in check. This table also comes in four sizes of the banquet-style and two sizes of the round. It covers beautifully as well.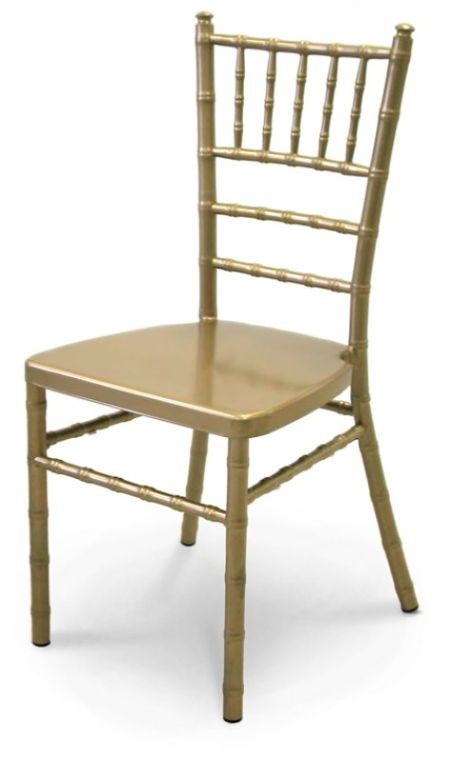 McCourt's Chiavari Stacking Chair was made with your high profile event, restaurant or bar in mind. This chair is reliable and lightweight due to the aluminum construction. It comes in seven beautiful colors to match any décor.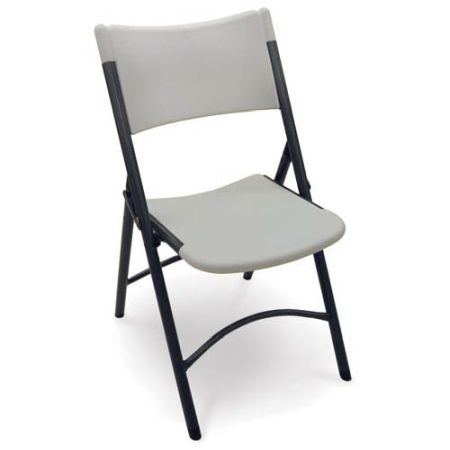 The Econolite® Plastic Folding Chairs is a budget-friendly option matching the Econolite® Plastic Folding Table. It comes in two seat styles giving you options. They easily dress up with fabric.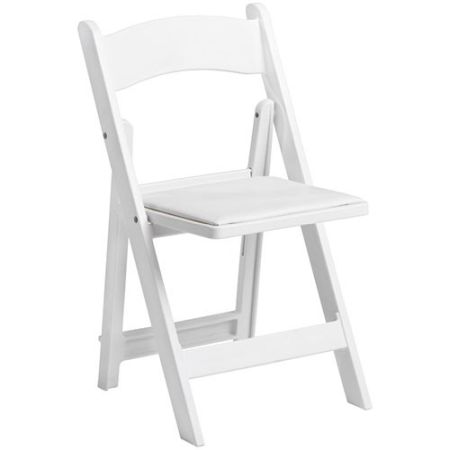 The Gala Resin Folding Chair has the look of the classic wooden folding chairs without the worry of warping if it gets wet because it is made from 100% polypropylene resin. The zinc-coated screws prevent rust and go all the way through the legs for better support. The padded, upholstered foam seat snaps in and out easily with sturdy clips made into the seat. The interlocking features make stacking a breeze allowing up to 30 chairs to be stacked on a dolly. The Garden Resin Folding Chair is similar to the Gala Resin Folding Chair except that it offers a slatted seat.
McCourt is the only U.S. manufacturer of the Series 5 Fanback™ Chair, Series A5 Fanback™ Chair, the Series 5™ Folding Chair and the Series A5™ Folding Chair as they are completely manufactured in the USA! These chairs are lightweight, sturdy and offer low pricing. Contact McCourt about receiving color samples to allow you to best fit the chair to complement your business. Additionally, a custom hot stamp of your business name is an option.  
Get your restaurant/bar patio season ready by calling McCourt Manufacturing for more details or ordering questions at 479.783.2593 or toll-free at 800.333.2687.