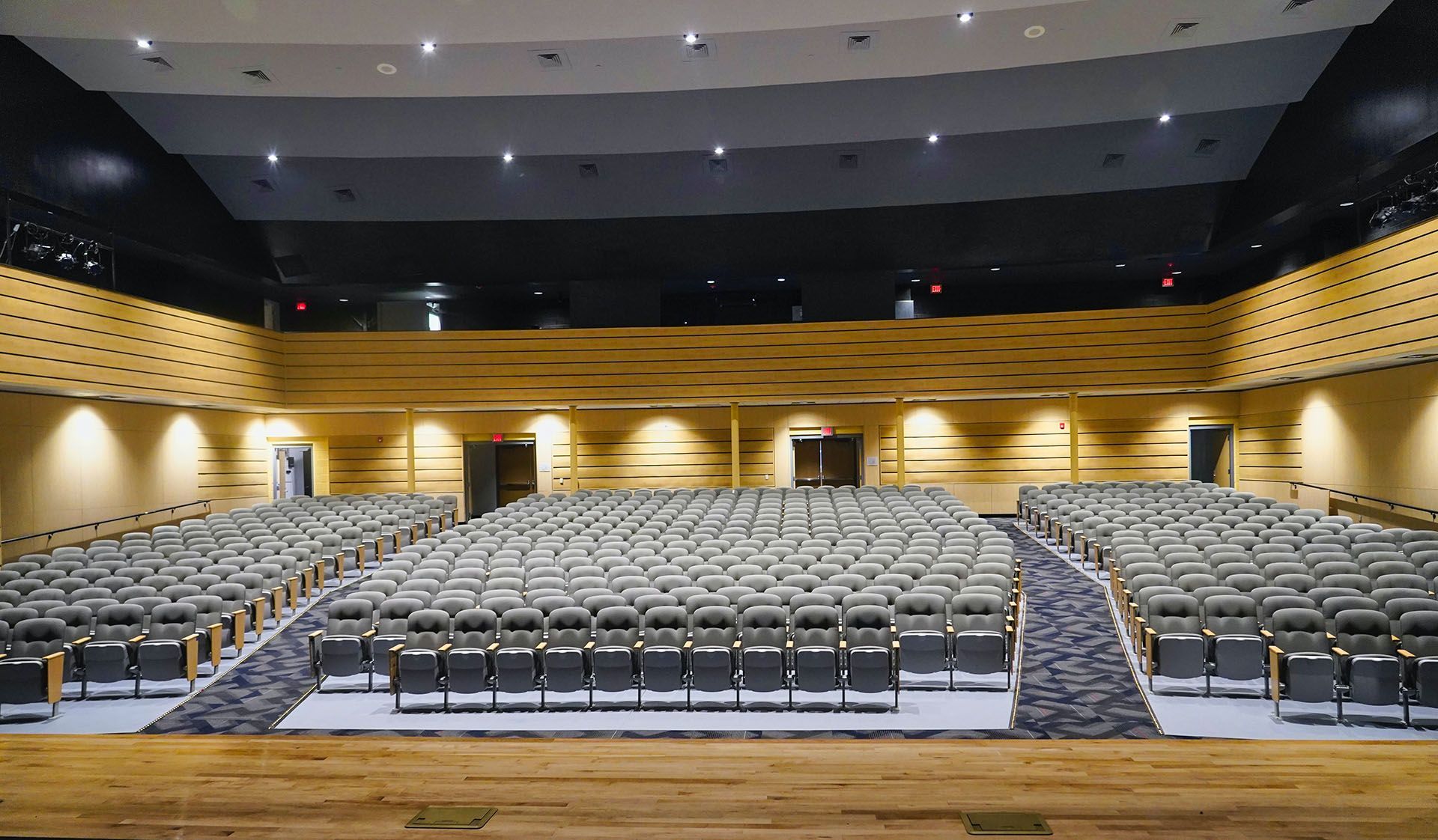 Details

Written by

Grayson Wise
I can remember sitting in my high school auditorium for all sorts of events, whether it was an awards ceremony, talent show, play, or anything in between, we were always in the auditorium. Now, my school didn't have the most luxurious setup, and one thing that always stood out to me was the fact that the chairs were so uncomfortable. They were flimsy plastic chairs that would break under the slightest wrong move.
I say all this first to get you to realize just how much I would have killed for a comfortable and supporting chair like the McCourt Auditorium Chair during my high school years. It would have made all the difference. These chairs are the perfect option for multipurpose spaces like a high school auditorium/cafeteria combination or even churches and waiting spaces. They are extremely comfortable with their durable cushioned material and they are easy to move when the extra space is needed.
These chairs are stackable and connectable so their versatility is truly unmatched. The McCourt Auditorium Chair is made of a welded frame of bent square steel tubing, and they have been tested to be able to handle over 1500 lbs. This means that there is no need to worry when stacking the chairs there is a chance for the weight to cause them to fall and make a disaster in your space!
Another fantastic feature is the book rack placed directly under the chair for any type of storage your space requires. The seat cushion is nearly three inches thick for optimal comfort, and they are made of a soft and durable fabric to truly ensure comfort. They are available in a huge variety of colors so they can match your space without fear! In colors ranging from charcoal to grape to espresso and gold, the possibilities are endless.
The McCourt Auditorium Chair is perfect for all sorts of event spaces, but honestly, I just keep thinking about how much I would've loved to have these in high school. Do your students a favor and upgrade those chairs!