Ding Dong, wedding bells are ringing!
As summer approaches quickest every single day, and we begin the month of June, wedding season truly ramps up. I know in a previous blog I talked about how wedding season can really be any time of the year so it is best to be prepped with the best tables and chairs. However, in the warmer months of June and July, weddings happen all the time… especially outdoor weddings.
In the summer and sometimes early fall, the good weather allows for wedding venues to be expanded, as there are outdoor options for both reception and ceremony. My mom formerly was a wedding planner and wedding florist, so trust me, I know how busy wedding season in the summer can get. I might also add that we lived in Florida—on the beach—at this time, so you can imagine just how many outdoor weddings she did.
Anyways, the wedding season is important to talk about here because of how many great options we have for both receptions and ceremonies.
If you want to go a little non traditional for the ceremony venue, opt for an outdoor venue that really amplifies and boasts the coolest flowers ever. Make the flowers, whether it be an arch or on the seating, the center point of outdoor weddings so you can take in the outdoor glory.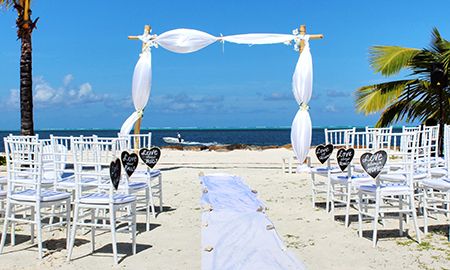 As for chairs, go for a little sophistication with the Alloy Fan Back Chair or the Stacking Chiavari Chair. These come in several colors, and they are perfect for outdoor and indoor weddings alike. They add a touch of simple glam and elegance that will make your outdoor wedding look SO put together.
As for tables and receptions, this can be anything you want it to be. We offer simple but sophisticated designs that fit with any wedding theme, and they can be used to achieve any aesthetic. Go for a round table with the chiavari chairs for an elegant and friendly reception set up that doesn't restrict guests at tables from mingling.
On the opposite side of that, you can also opt for longer tables that remind one of somewhere like Hogwarts's dining hall, and get that unspoken grandeur and sophistication with that type of set up.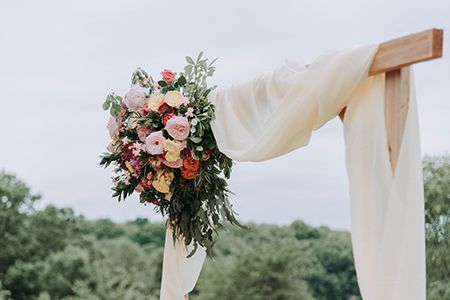 Honestly, you choose exactly what you want for your wedding because it is your day! Just give us a call to talk about what event products would make your wedding dreams come true. We will help and support you all the way through!