Fall is the greatest time to throw a dinner party. I know I talk about dinner parties a lot, but I really do love them. I am about to start my own supper club for friends and family once a month now that I have a much bigger space and one heck of a dinner table. I know a lot of people only think of Thanksgiving being the time to throw a dinner party in the autumn season but I strongly disagree.
I think with the weather chilling down, the fun decorations, all the great scents and flavors that come back into usage, and all those good things make fall the most incredible time to actually throw some sick dinner parties or to start a supper club.
It doesn't even have to be a full blown dinner party or supper club. You can make it as casual or intense as you want. For example, part of the things I do for my friends and this supper club is a host a casual wine night.
People generally come in their comfy clothes, we get out a good bottle of wine, set up a small charcuterie board and just enjoy our time together.
Last night we started getting out the fall-themed napkins and plates as well as bringing in those fall flavors like I mentioned earlier. It was great, and it was totally a hit with them!
What tied it all together, a big table where we could all enjoy each other's company, the food, and great conversation.
So, with all this being said, surely I have convinced you to start hosting more dinner events. Now, the real question is whether or not you have the perfect table to host with or not?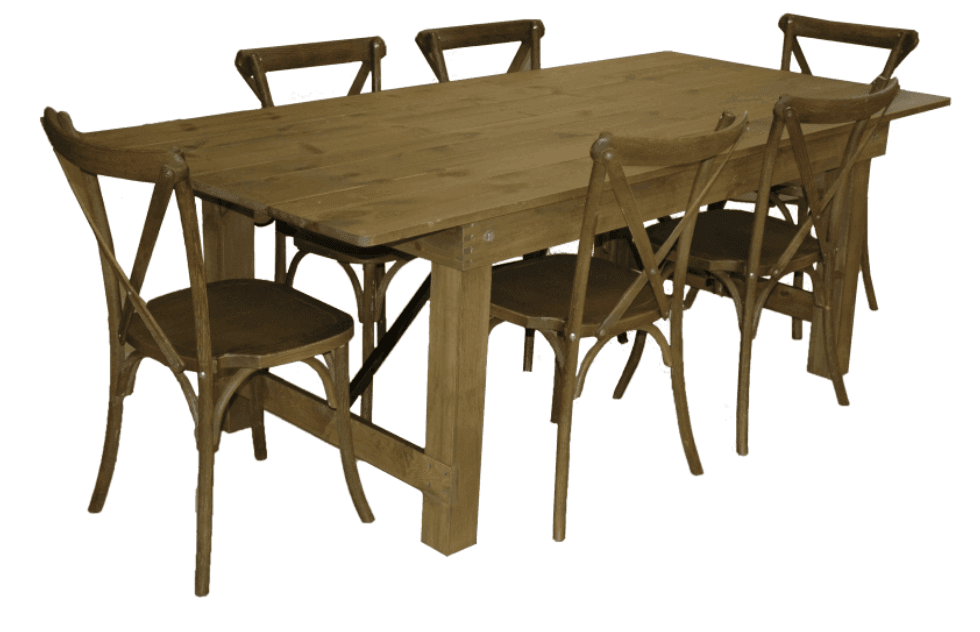 Luckily for you, McCourt Manufacturing offers one stunning Rustic Farmhouse table and chairs set that is not only great quality but truly a versatile, and well-loved piece. Short on space? No problem, this table and chairs set are foldable and easy to store if you need that extra floor space, 
Make memories at a table that can host many and last a lifetime.