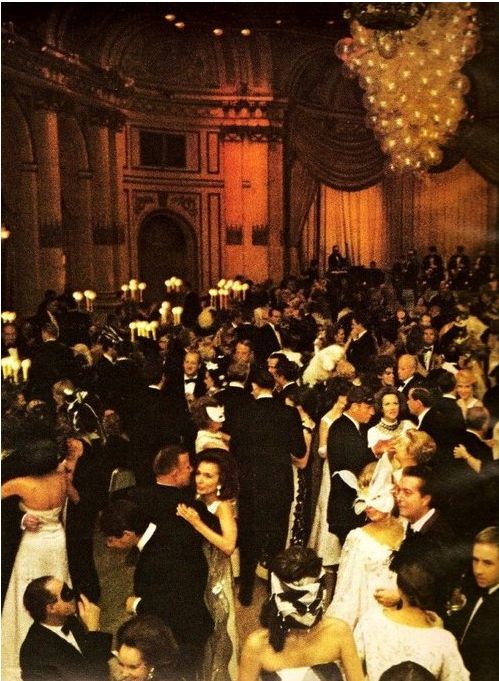 With the spooky season in full swing, I am itching to go to a masquerade party. It just feels right you know? All my favorite movies feature a masquerade, and especially in my favorite Halloween movies, there's always a mask involved in some way.
This is no Halloween movie, but a good masquerade I think about It a movie is from Sophia Coppola's Marie Antoinette. Such an iconic scene in that movie. All masquerade balls should take notes from it. Another one I like a lot is none other than Phantom of the Opera of course. I love that movie and the original musical. I saw the musical in London, and I nearly cried.
Anyways, enough on all that.
Let's get into our own version of a magnificent masquerade. I should also mention that I am really in the mood for one because I am going to one in a few weeks. It is Renaissance-themed, so that is totally right up my alley.
For a masquerade ball, you really need a good dance floor. Not just a little roped-off area. I mean a truly distinct area of your venue to make it feel grander and more elaborate!
So, obviously, I am going to recommend the Ovation Portable Dance Floor. Classic, movable, and interchangeable for as big or small as you need it. It will absolutely get the job done.
Courtesy of Pinterest
Now, for tables and chairs we also have you covered. Obviously, my two picks will be the Chiavari Chairs for a classic look. You can choose tables for what fits best with your venue and party, but I can promise the McCourt selection is wide and a winner all around.
Now, for decorations, you can really take this however you like as long as it is extravagant, over-the-top, and stunning. If you're going for something haunting, then look for tons of candlesticks and candelabras as well as darker décor and big chandeliers.
You want it to be hauntingly beautiful.
Otherwise, the costumes need to be top-notch as well. Big dresses, killer suits, and unique masks. Don't think too hard about it, just go for it.
Any questions on any event products? Contact us at 479-783-2593.