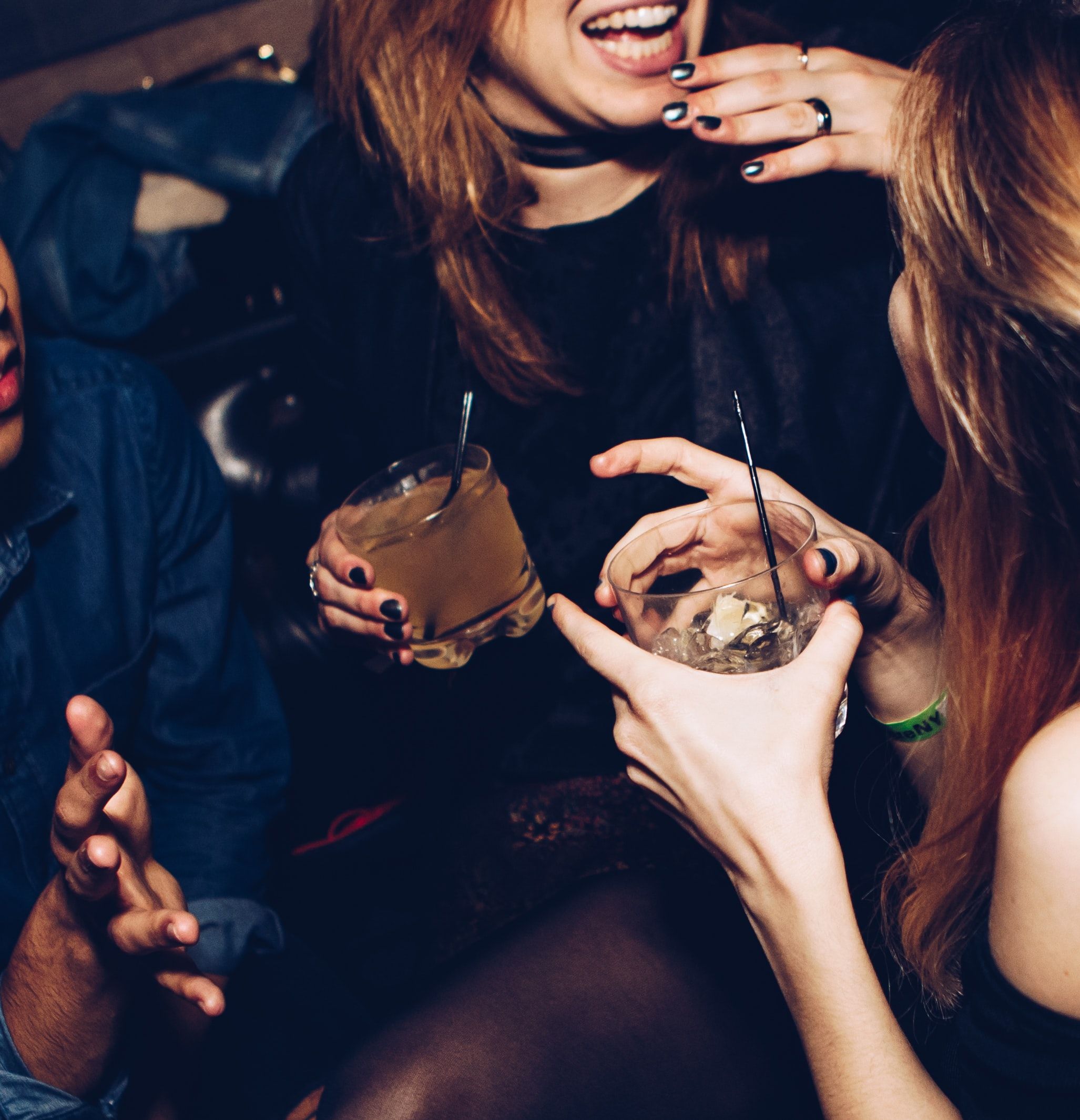 Details

Written by

Grayson Wise
There is nothing I like more than going to an event that has food and drinks and a place I can easily put them without feeling like I am leaving the party's vibe. That's why I like pedestal tables that can be set up without chairs and slightly off to the side where the main event takes place, but close enough to still feel the energy in the space!
Pedestal tables, like the ones here, are suited for conversation and constant movement. They work for you. You don't have to be limited to staking a claim at a table for the entire night if you don't want to! Pedestal tables are the way to go for any party or event that you'll want people conversing, dancing, or informal food and drink settings. You can even dress them up with table cloths too, everything is up to you! They fit with any vibe.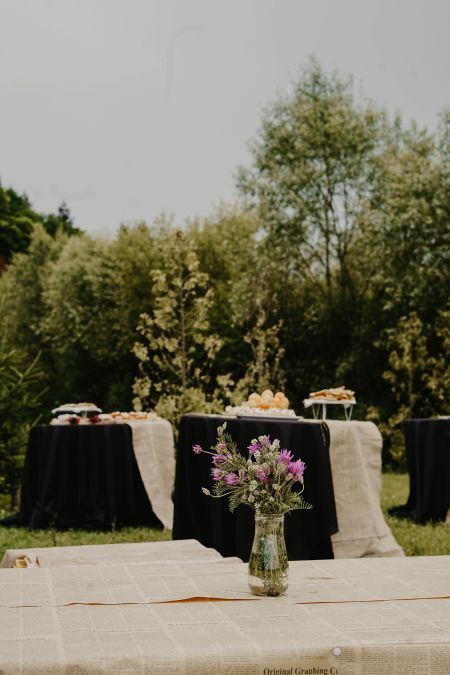 These would be great for bars, hotel dining spaces, wedding, and party venues, as well as any various other events. They are made out of extremely durable ply board with a PolyCoat finish that is smooth and easy to clean (yes, please). These pedestal tables also have leg caps to keep them securely in place as well as protecting floors from scratches or scuffs.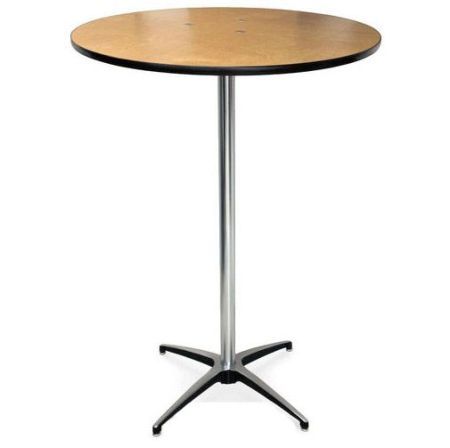 Sounds great? But what about the item specifications? Don't worry! I got you! The standard Pedestal Table is a knock-down table (aka no assembly) with ¾" thick 11-ply board tops that come in various different sizes depending on your needs. There are also various options that have laminate surfaces, an aluminum SuperEdge, a black column and base, and even a telescopic column. The options truly are endless! We're here to serve your event's needs. Trust me, the Pedestal Table is everything your event needs and more! Contact McCourt Manufacturing at 800-333-2687 or 479-783-2593 to get started with ordering!