Details

Written by

Glenda Wise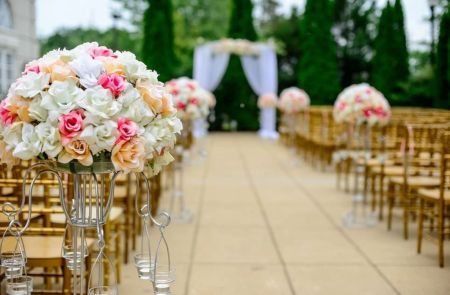 Chiavari chairs have a way of offering a touch of class and elegance to any event with their signature bamboo-like joints. This iconic look has become synonymous with elegance, class and sophistication. In addition to its difficult spelling, it is difficult to pronounce. The correct pronunciation is "ke-a-va're."  Whether you are a rental company or a site venue, giving your clients an additional elegant seating option like chiavari chairs. Your clients will not only be pleased with the option, but rental companies can often get a faster return on their investment with this chair because most brides and event coordinators are willing to pay the additional fee for this chair option. Event venues are able to add value to their facilities by offering this attractive chair that is included with the site fee.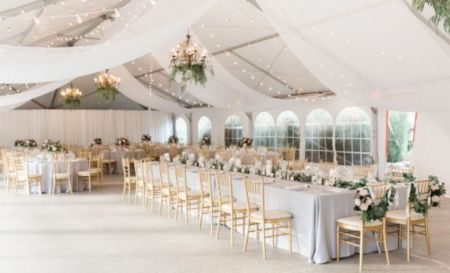 UnitedWithLove.com
So what is all the fuss about? Chiavari chairs have been around for a few centuries. They were first created in the early 1800s in a small village in, where else, but Chiavari, Italy! They were originally crafted out of solid cherry wood by the Descalzis brothers, owners of a small furniture workshop. They almost instantly exploded in popularity and have been around ever since. These chairs have been used at presidential banquets, the Grammys, royal weddings as well as countless other events. Contrary to popular belief, chiavari is not a brand and there are many variations of the chair amongst brands. McCourt Manufacturing's Chiavari chair is constructed of a lightweight aluminum while still offering the recognizable appeal. This chair is waterproof, will not crack, warp or split like wooden chairs. It only weighs seven pounds but will hold 1,000 pounds of static weight! Although the construction materials may have changed since the original cherry wood, these chairs have stood the test of time. Chiavari chairs continue to be the chair of choice because they offer a certain level of design appeal that no other chair can offer while offering convenience and affordability to today's clients.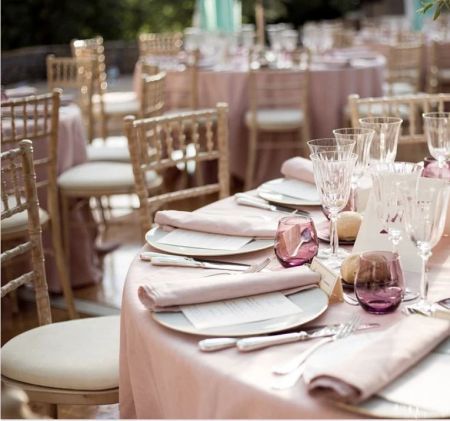 To add another option for clients as well as another income avenue for your business. Chiavari cushions not only add another level of comfort to the chair, but it also offers a certain design element. McCourt Manufacturing offers Chiavari chair cushions in three versatile colors: black, ivory and white. The cushions pair nicely with any of McCourt's Chiavari chair color options of gold, silver, white, black, mahogany, champagne, and whitewash. To add another level of elegance to your business, contact McCourt Manufacturing to get your Chiavari chair order started.