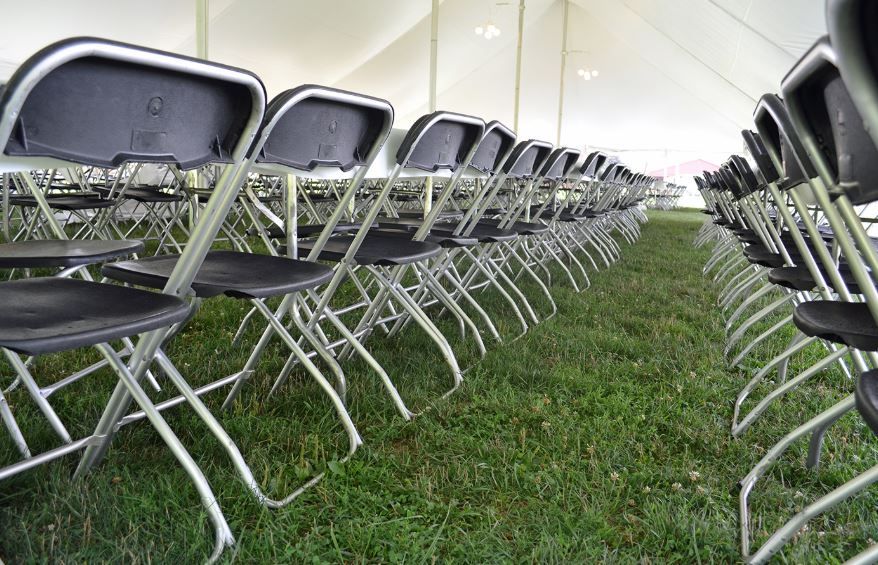 Details

Written by

Glenda Wise
For any rental business or venue space, your equipment/rental items are one of your biggest investments, so it is important to make sure that you invest your money wisely and make the most of every penny you spend. You need to know what your customers want and how you can provide it while being profitable. McCourt Manufacturing's Alloyfold A6 signature aluminum folding chair is a must for rental companies or party venues. The Alloyfold A6 is strong, durable, and stackable. The best part for any company is that they are low-maintenance and rust-free. They also stack and store nicely as a stack of 50 chairs is only 4.7' high!
Other special features of this chair that make it the world's best rental chair are:
It is 30-percent lighter than a steel equivalent resulting in fewer costs to transport and speeds up the setup and tear down processes.
The anodized frame makes it difficult to scratch lending itself to being virtually maintenance-free. In addition, no retouching is required and it doesn't rust.
This chair gives you a higher return on investments because it lasts two to three times longer and extends the rental life making it a very profitable investment.
The frame comes in seven different colors: white, black, green, camel, bone, neutral, and blue.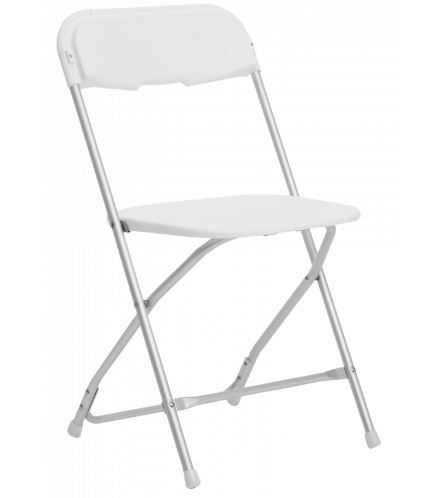 The specs for the Alloyfold A6 chair are:
Height: 2"
Width: 5"
Depth: 7"
Seat Height: 3"
Weight: 9 pounds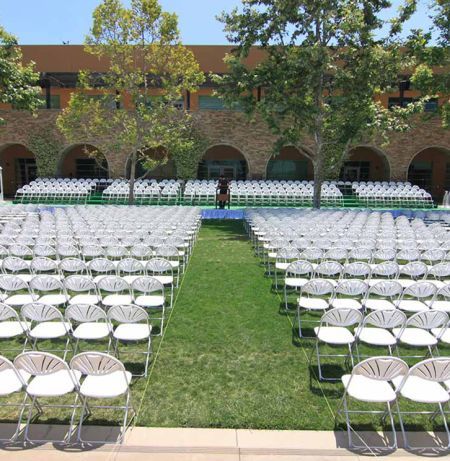 The Alloyfold also comes in the Fanback style. This chair still offers all the great features and benefits as the A6, but with a stylish new back design. You can choose from white, neutral, bone, blue, camel, and green.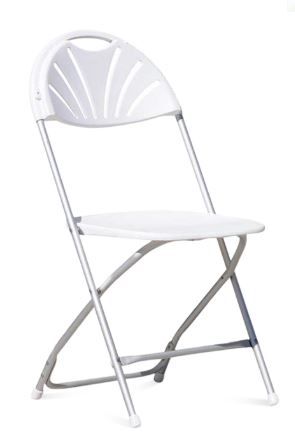 The specs for the Alloyfold Fanback are: 
Height: 7"
Width: 5"
Depth: 5"
Seat Height: 2"
Weight: 2 pounds
Our customers at McCourt Manufacturing often say this is the world's best rental chair. If you are ready to discuss getting the world's best rental chair for your business, give McCourt Manufacturing a call today or start a chat via the website.