McCourt Manufacturing is a well-established company that continues to expand. We're committed to providing our customers with a variety of options to fit their needs with our innovative designs that are a cut above the rest! We pride ourselves on constantly improving our product line with exclusive offers and exceptional craftsmanship.   
Don't miss out on some of the specials offered exclusively by McCourt Manufacturing!
The Party PackTM
 The Party PackTM is a McCourt Manufacturing exclusive. Its Party Cart is designed for convenient transport with versatile wheels and a 22" width frame to fit through doors.
The Party PackTM includes:    
•        Party Cart       
•        8 Columns (30")
•        8 Columns (42")
•        8 Pedestal Bases        
•        8 Pedestal Tops (30" or 36" Diameter)         
The Party PackTM makes for easy storage and guarantees a bargain price when purchasing ProRent Pedestal Tables in bulk. The Party PackTM is easily the best choice for your one-stop shopping needs!
For more information on bargain deals and pricing, please feel free to contact us!


PROTECT YOUR TABLE EDGES
SuperCorner
Another exclusive design from McCourt Manufacturing is the McCourt SuperCorner! Rectangle tables have vulnerable corners that are a pain to replace if damaged.
Be proactive! McCourt Manufacturing's SuperCorner reinforces exposed corners by installing an ABS plastic insert to guard against corner damage. When you opt for the SuperCorner design your tables will be better protected against damaging wear and tear. 
Secure your table corners by taking advantage of our exclusive SuperCorner insert!
Aluminum SuperEdge
McCourt Manufacturing also offers the Aluminum SuperEdge! Our tables are outfitted with the industry standard Vinyl Bull Nose edging, the basic protection against edge damage. However, McCourt Manufacturing also provides the option of the Aluminum SuperEdge for greater edge protection and longer lasting use.
Maintenance
McCourt Manufacturing ensures that every furniture model comes with a guaranteed warranty. The opportunity to repair or simply replace event furniture is important when buying products that endure a lot of varied use and transportation. 
However, we're confident that our products will service your needs far beyond their warranty. McCourt Manufacturing provides the tools needed for DIY maintenance as an affordable alternative to replacing your products after the warranty expires.
Touch Up Paint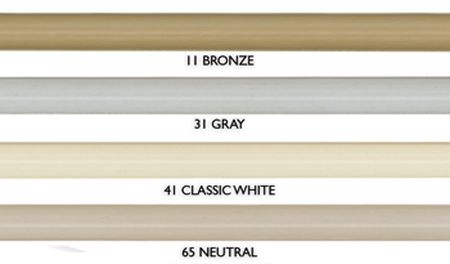 These basic frame/seating colors are available to cover up marks and scratches on a variety of chair models.
Pro Tip: For white or black frames, you can use appliance paint from your local hardware store.
Series 5 Chair Feet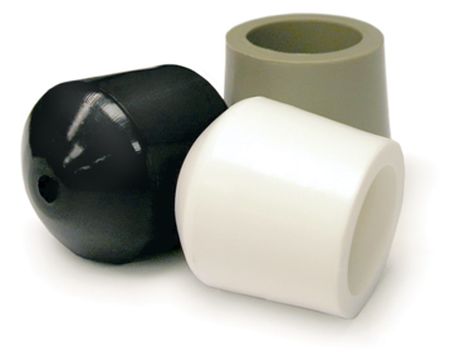 Replacement feet for Series 5 Stackable Folding Chair. The Series 5 chairs offer a full 3 year warranty against manufacturing defects from normal wear and tear!

SuperCorner Kit
McCourt Manufacturing is now offering the DIY option for securing plywood table edges with our SuperCorner Kit.
The SuperCorner Kit includes:
•        1 polypropylene corner
•        Hardware
•        Installation instructions

Specialty Shapes and Sizes
Do you have specific requirements for a manufactured product that you just can't find anywhere else? Not a problem! McCourt Manufacturing is happy to accommodate any request for custom shapes and sizes for tables and other event furniture.
McCourt Manufacturing has the knowledge and experience to branch out into specialty products. We're ready and willing to offer our expertise on any special requests or answer any questions you may have. For more information on specialty items make sure to check out our website or browse our official catalog.