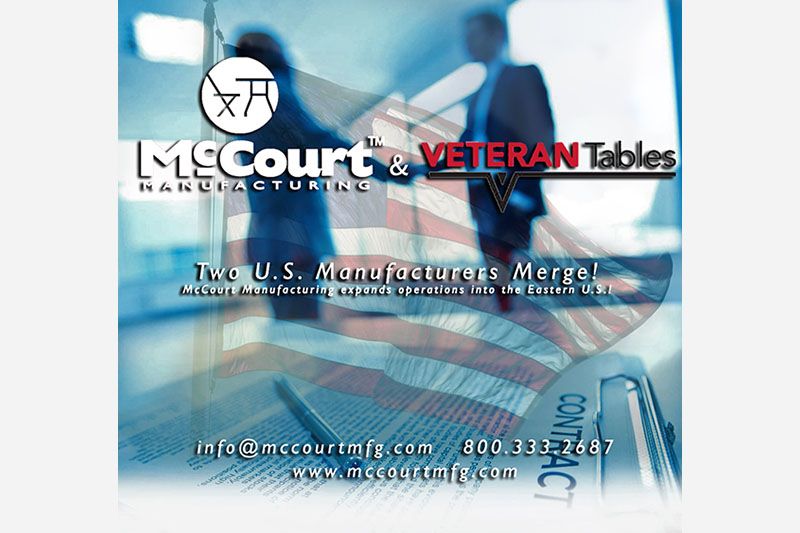 Details

Written by

McCourt
PRESS RELEASE: MERGER McCourt Manufacturing Merger Announcement! McCourt Manufacturing & Veteran Tables
PRESS RELEASE: MERGER
McCourt Manufacturing Merger Announcement! 
McCourt Manufacturing & Veteran Tables
July 7th 2015 at 10:00 a.m.
Two U.S. Manufacturers Merge Into One Company
Fort Smith, Arkansas – McCourt Manufacturing is pleased to announce a merger with Veteran Tables of Saegertown, PA.  These two U.S. manufacturers, with a combined 55 years of experience of manufacturing U.S. made tables and chairs, have joined forces today!  McCourt Mfg. and Veteran Tables are committed to providing continued benefits for our customers while maintaining our focus on quality and customer service.
"We are thrilled to be expanding our operations and to work with a respected company in our industry" said Mark McCourt, CEO of McCourt Manufacturing.
"This is really an exciting merger of equals.  This is a fantastic opportunity" said Matt Davison of Veteran Tables.